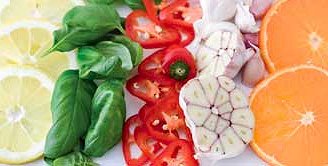 The Gift of Oil describes itself as a dedicated team of enthusiasts committed to helping as many people as possible enjoy truly excellent oil and vinegar.
The company imports and supplies estate olive oils and genuinely-matured balsamic vinegars in bulk and then bottles and labels them in the UK.
According to its website, this means it can offer superb products at very reasonable prices compared to those commanded by estate or acetaia branded alternatives, allowing you to buy the best-quality olive oil and balsamic vinegar.
It also regards the families who supply it as "true family friends, who ensure that we are able to continue to offer only the very finest product to our many customers here in the UK."
If this sounds appealing, you may be interested to know that The Gift of Oil is offering MyKitchenFinder readers the chance to save five per cent on purchases until the end of March this year. It is also offering free delivery to anywhere in the UK on orders over £35.
So, what's on offer? Well, you can shop from its range of extra virgin olive oils, browse through some mouthwatering infused oils including basil, lemon and mandarin flavours, matured balsamic vinegar and flavoured balsamic glazes that are produced from reduced young balsamic vinegar, are thick and flavoursome and come in squeezable bottles for food and plate decoration. You can choose from: cherry, fig, chocolate and truffle flavours. You can also create custom gift sets.
To find out more about The Gift of Oil, click here – or take a peek at some of its recipes…
Ah yes, about that discount code. Type in giftoil-05 at the checkout to claim your five per cent discount.